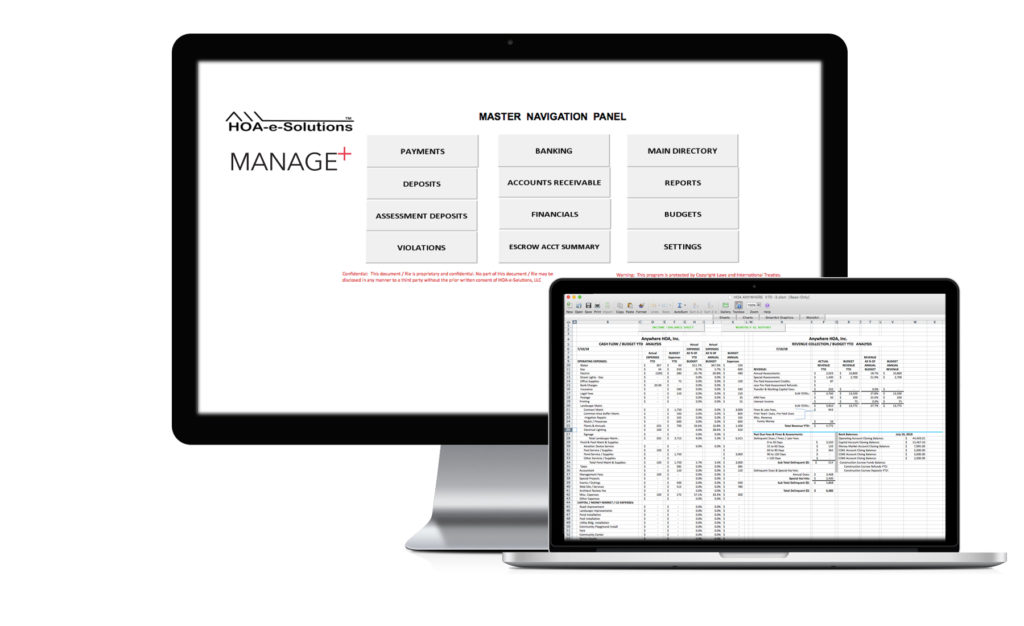 Exclusive offer for HOA-USA members
With a purchase of any of the MANAGE+ license subscription size options, HOA-e-Solutions will waive the Optional Start Up Programming Service – a starting value of $200.
After ordering your software, contact us on support@hoa-e-solutions.com and let us know that you are an HOA-USA member and you want to receive your FREE Start Up Programming Service.
What you will get in this FREE service:
A dedicated HOA-e-Solutions representative will be assigned to work with you and will contact you to begin the MANAGE+ implementation process.
Our representative will guide you through the process of organizing and collecting all of the required financial data, resident's and vendor lists, and other organization information and then we will program this information into your license subscription and deliver to you a fully programmed start up MANAGE+ file.
After start up, your dedicated representative will guide you through all of the functions and instructional videos and start you on your way to saving time and money with our easy to use software.
We will be there every step of the way – from the start up phase and going forward – anytime you need us !